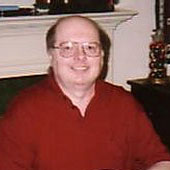 James D.Robins, MS, MA, better known simply as "Jim," has over 20 years of experience in handicapping and sports journalism, from working next to CBS at the Masters Golf Tournament to covering NCAA football and basketball. Through it all, however, has been his commitment to thoroughbred horse racing.

His family tree shades Oaklawn, where an uncle was a premier handicapper. And, Jim presently lives less than a mile from where Triple Crown Winner "Assault" was born, raised and trained.

Although his body of work ranges from "The MENSA Journal" to "Guitar Player Magazine," his heart has remained in thoroughbred racing, where he has covered the board, from reviewing new handicapping products to offering selections to a limited clientele and designing handicapping tools, methods and services for both novice and advanced players.

Jim also assisted Paul Lambrakis, author and Senior Staff Handicaper at Santa Anita Race Course, and his work can be found on the cover of Paul's latest book, "The 10-Cent Superfecta: A Complete Guide to Wagering and Winning."

Jim's personal handicapping methods focus on a blend of well-known thoroughbred philosophies, statistical analysis, and extensive research.

A native of Georgia, Jim holds BA, BS, MA and MS degrees from Texas A&M University.